FSP Launches High Wattage Household Medical Power Supply
【Taipei News, September 29, 2021】Protek, under the banner of FSP, has specialized in medical power supply for decades. Boasting the most resourceful development capabilities and experiences, the FSP 150M-K series power supply that is applicable to large medical household devices, clinics, and hospitals has been launched.
The FSP 150M-K full-series AC/DC external power supply features a wide power supply range, capable of stably providing 96~120 watts of power; the wide input voltage range of 80~264 VAC is applicable for larger household medical devices, such as sputum suction machines, nebulizer, respiratory therapy devices, pulse oximeters, portable oxygen supply devices, oxygen compression devices, etc. in order to prevent power cord falling off during medical instrument operation that results in the personal safety risk on the part of the user.
FSP provides FSP 150M-K full-series micro-customization services. Numbers of input sockets, IEC320/C6, IEC320/C8, IEC320/C14, & IEC320/C18 could be chosen according to users' application. The power consumption of this series is less than 0.15W with no load, which is in line with DOE performance level VI and CoC EPS V5 tier 2 requirements. It has also passed dust-proof and water-proof IP54 level tests, which can be used at 5000 meters above sea level. This series is a highly reliable and stable medical-grade power supply.
FSP150M-KFC Product Features:
External dimensions 6.9" x 3.55" x 1.11"
Class II model in line with IEC 60601-1-11
Featuring power factor adjustment circuit
Overvoltage protection
Overcurrent protection
In line with RoHS requirements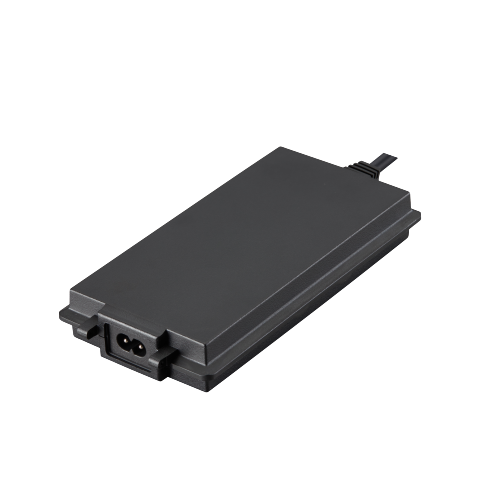 FSP Group boasts a professional R&D team that provides a series of medical power supply reference standards and customized product development discussions and services. Feel free to contact us if you have referenced standards or customization needs.
For more FSP product information, please visit: