FSP Group Unveils Next-Gen Medical PSUs at COMPAMED
【Taipei, Oct. 27th, 2023】FSP Group, a leading player in the medical power supply industry, is thrilled to announce the debut of two groundbreaking medical PC power supply units (PSUs), FSP600M-70PB and FSP700M-70PB, at the upcoming COMPAMED exhibition. The event will take place from November 13 to 16 at Messe Düsseldorf, with FSP Group and its esteemed Medical Brand "PROTEK" stationed at booth 8a, K04.
The modern trend in medical technology leverages the brain's propensity for processing image-based information over text. Capitalizing on this shift, manufacturers are incorporating visual engagement into more advanced devices. This has led to a significant increase in the demand for Discrete Graphics Cards, which excel in speed and task optimization.
FSP600M-70PB and FSP700M-70PB are with the design that incorporates peak current on 12V1 and 12V2, these PSUs are suitable for CAD/CAM medical applications. This unique design ensures a responsive and stable energy flow, vital in applications demanding precision and reliability. The built-in DC/DC converter on the +3.3V and +5V output rails further enhances load regulation, providing a consistent voltage supply.
Certified with the latest safety and EMC requirements (IEC 60601-1 Edition 3.2 and IEC 60601-1-2 Edition 4.1), the new 600W/700W medical PSUs comply with 80PLUS GOLD efficiency. This not only aligns with potential energy savings for end users but also promotes extended product life and reliability.
FSP Group, renowned for its medical brand " PROTEK ", is an ISO 13485 and ISO 9001-certified medical power supply designer and manufacturer. Their diverse range of high-efficiency medical-grade products includes Wall-mount Adapters, Desktop Adapters, Open Frames, ATX Form Factor Power Supplies, and Power Supplies with Battery Charging features. FSP takes pride in the stable, reliable quality of its standard, modified, and customized medical-grade products.
FSP Group has launched an ISO 13485-certified FAE center in Germany, providing expert technical consultation and medical power supply modifications. With this infrastructure, we're positioned to explore future small-scale production options for our European partners.
"We welcome all attendees to visit us at COMPAMED, to explore our latest medical PC PSUs and discuss their specific needs," said Yu Ling Huang, Medical Product Manager at FSP Group. "As specialists in managing customized projects, we offer flexible solutions tailored to your requirements, ensuring efficiency and quality. Whether you seek medical PC PSUs or face unique power supply challenges, our experienced team stands ready to engage in constructive discussions and design solutions specifically for you."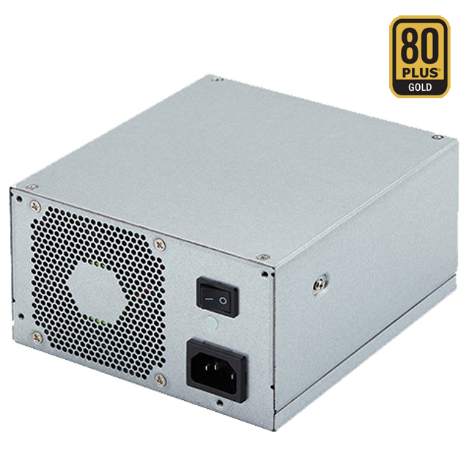 Product Features:
Continuous power of 600 or 700 Watts
BF Class application
Peak power design on 12V1 and 12V2
DC/DC on 3.3V & 5V output rails with improved load regulation, transient response, and lower minimum load.
Compliant with 80+ GOLD efficiency
Certified with the latest Safety and EMC standards
IEC 60601-1:2005+A1:2012+A2:2020 (Edition 3.2)
IEC 60601-1-2:2014+A1:2020 (Edition 4.1)
High altitude operation up to 5000 meters
Compact dimensions of 165 x150 x 86 mm
Applications:
CAD/CAM Medical Device
Visual 3D Human Anatomy Machine
Robotic Surgical Systems
Automated Carbon Dioxide Angiography Equipment
For more FSP product information, please visit: