Transient Response
Gamers are placing increasing demands on computer hardware now. Yet they fail to ensure their power supplies' capacity in meeting operation requirements exerted by scores of high power consumption components working at the same time. A lot of gaming scenes processing and effects design now mandate advanced graphic card for game software to run smoothly. However, this advanced hardware is not required to run at their peak performance throughout the gaming process or at each and every level. That is, they are frequently switching between different performance modes all the time, which in turn, means transient load changes.
Electronic circuits of power supplies are designed with a feedback system for immediate adjustment or compensating output back to within standard output voltage specification. This is aimed at preventing the computer system from abnormal operation or damaging other power receiving components due to over- or under-output voltage by transient load changes. There is an industry standard testing "responses over transient load changes" as it is a critical electric indicator for power supply. The goal is to ensure power supplies' normal operation under different transient load changes.
FSP has created a standard to take care of this issue in retail products for pundit gamers. Tables below are specification adopted by FSP and Intel. Regarding + 12V products, FSP adopts averages of standards by Intel as FSP retail ones usually come with single + 12V output. Other than this product category FSP employs a stricter output standard compared with Intel.
● Intel standard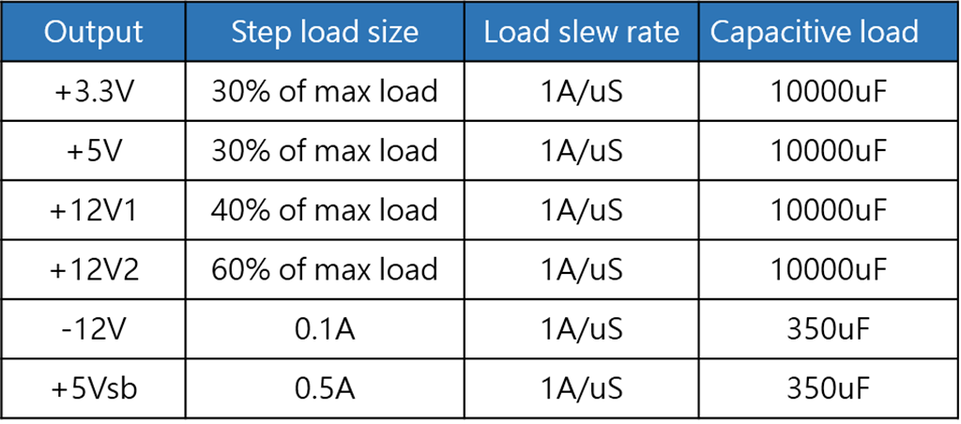 ●FSP's enterprise standard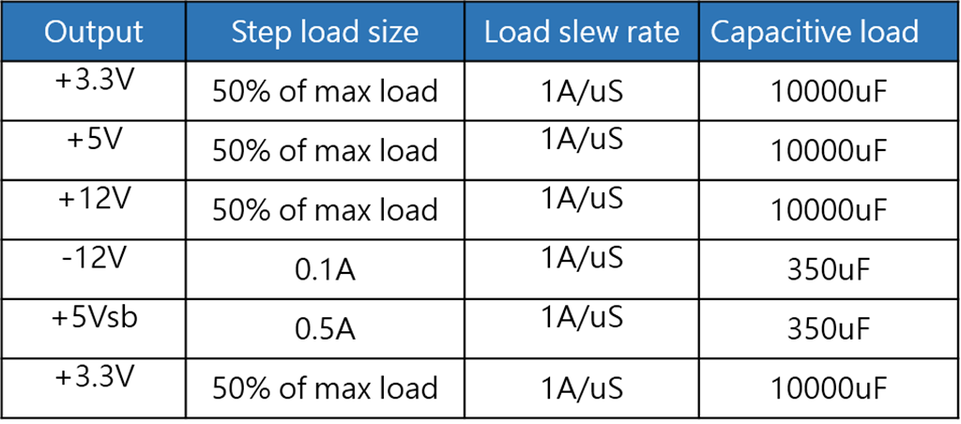 You may wonder how is response to transient load shown in an oscilloscope. See the charts below of tests by our last flagship model with capacity at 650W for your own reference.
1. +3.3V output wave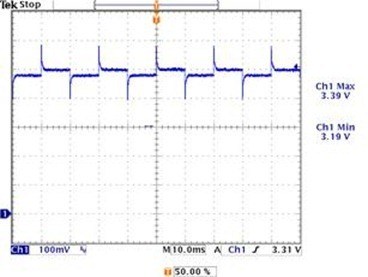 2. +5V output wave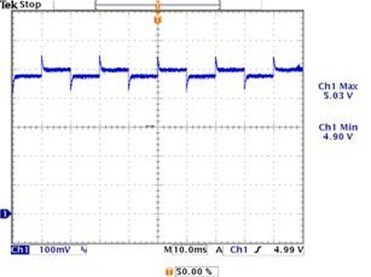 3. +12V output wave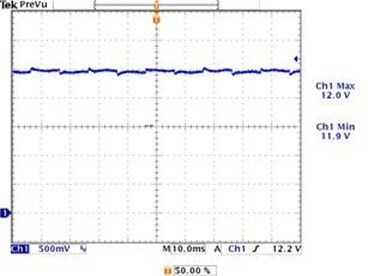 4. -12V output wave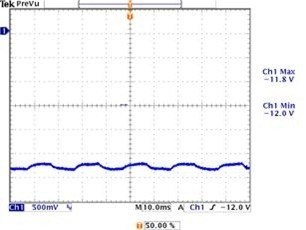 5. +5Vsb output wave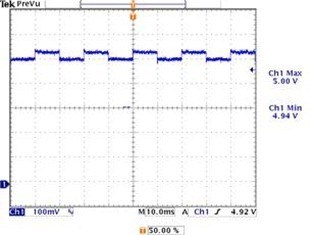 How can we make sure given electric specifications are compliant with gamer demands when the standard is always ignored by the public and most media lack of professional equipment for testing the standard? Fortunately there are some professional watchers including HardOCP, Tom's Hardware, and Techpowerup who keep testing this item in professional manner and highlight suppliers failed to comply.
FSP소개
세계 최고의 전원공급장치 제조업체인 FSP그룹은 1993년 설립 이래 '서비스, 전문, 혁신'이라는 경영 철학을 바탕으로 포괄적인 그린 에너지 솔루션 제품을 공급하고 있습니다.