FSP Releases 3" x 5" High Power Density 350W Open Frame Power Supply
【Taipei,Dec.6, 2019】Power budget is getting larger for the information and communication system because of the operation with more high speed frequency, especially in the 5G era. FSP, one of the leading power supply company, is releasing a 350W Open Frame power supply to strengthen its existing 3"x5" form factor product line to supporting existing customers.
FSP has accumulated decades of technology and knowledge in the power supply industry, focusing on providing a comprehensive product line for various industries. There are several voltage options available for each series model. The FSP350-F35-Axx is a single voltage output power supply that includes the specifications of 12V/18V/24V/54V, suitable for applications including Information Products, Networking, PoE, Embedded Systems, etc. We also provide custom and semi-custom services. Please contact us if you have additional request.
FSP350-F35-Axx Series is a class-I design that features the LLC architecture with 94% high efficiency. Low profile 3" x 5" x 1.34" with 350W output power under 16 CFM airflow condition. Standby power consumption is less than 0.5W. The power supply design conforms to IEC 62368-1, IEC 60950- 1 safety standard and EN 55032 Class B radiated emissions, EN55024 electromagnetic compatibility characteristics. The relevant certificates will be received before the end of 2019.
In the future, FSP will continue to develop more high-wattage Open Frame Power Supplies on compact size to fulfill your demands.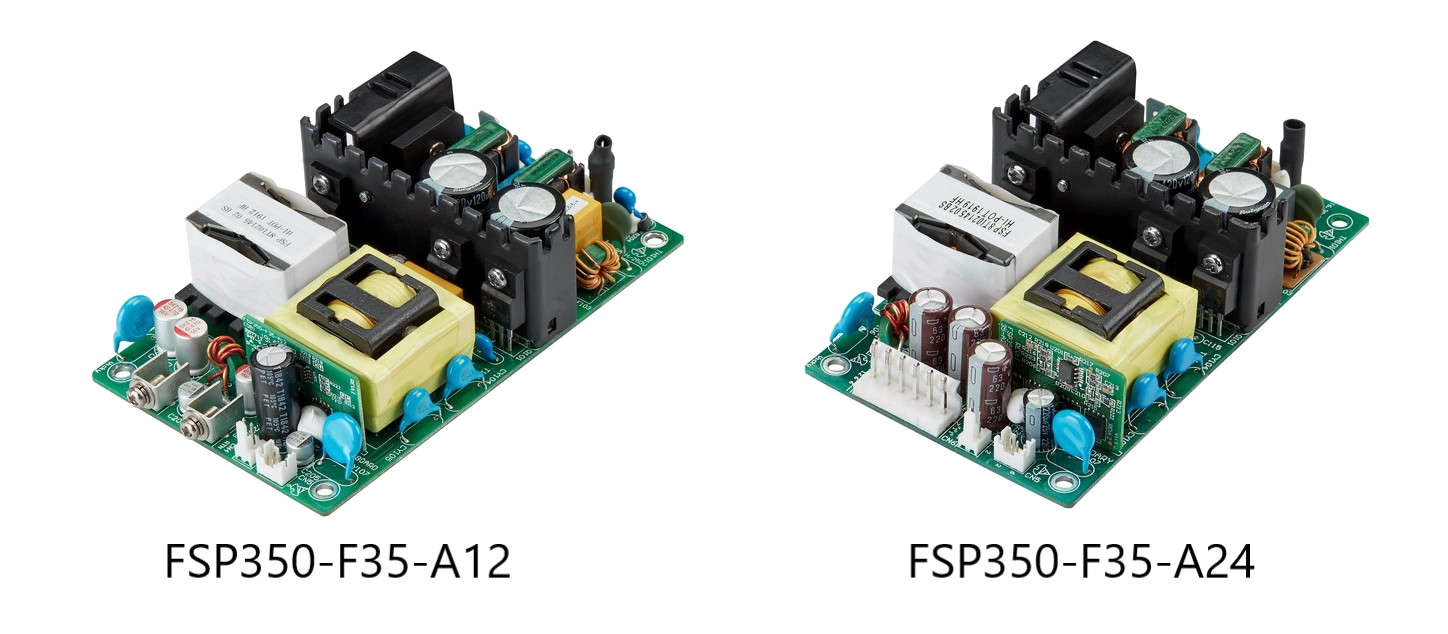 Product Features:
• 350W in 50°C operation temperature and 16 CFM forced air cooling
• EN 55032 Class B radiated emissions
• Less than 0.5W standby power consumption
• Dimensions 3 x 5 x 1.34 inches
• 5000 meters altitude operation

For more FSP product information, please visit:
Official website: www.fsp-group.com
For more FSP product information, please visit:
Official website: www.fsp-group.com
FSP-branded products website: www.FSPLifestyle.com
Blog: blog.fsp-group.com
Facebook: www.facebook.com/FSP.global
LinkedIn: www.linkedin.com/company/fsp-technology-inc.
YouTube: www.youtube.com/user/PowerNeverEnds