What is a USB PD charger? What advantages does it have?
Overviews
3C products are always changing; due to the impact of the pandemic in recent years, the importance of various 3C products like mobile phones, notebook and tablet computers have become indispensable products in our daily lives. The operation of 3C products mainly relies on battery and power sources, and this also extends the charging needs of products. However, each device requires an independent charger, which neither convenient for carrying nor environmentally friendly. For this reason, the USB-IF Association released the USB PD 3.1 protocol, providing a charging protocol with unified specifications. Only one USB-PD charger is required to support the charging function of all devices with a Type-C port. A further introduction to the USB-PD charger is provided below.
What is a USB PD charger?
A USB-PD charger is a charger that supports the USB Power Delivery (USB PD) standard. This is a USB charging standard and technology announced by the USB Implementers Forum (USB-IF) on July 5th, 2012. Simply put, it allows USB to quickly supply power and charge through the protocol on the chip. Compared to traditional USB charging technology, it can provide higher power output and faster charging speed. The highly efficient and convenient charging modes will improve the efficiencies of life and work.
What are the features and advantages of USB PD chargers?
New generation USB PD chargers fully integrate Quick Charge to satisfy quick charging needs. In addition to supporting various output voltages and currents, it can also support various 3C devices such as mobile phones, cameras and notebook computers simultaneously. This makes the areas of use of PD chargers more and more extensive. The following are the three main features of USB PD chargers, and the advantages that derive from these features:
1.Meets the outputs of various powers:
It can mainly be divided into five power specifications: 10W, 18W, 36W, 60W and 100W, and four voltage specifications are used: 5V, 9V, 15V and 20V. Different power outputs can be provided according to the requirement of connected devices, to realize more efficient charging. Currently, in order to unify the specifications, USB-PD chargers all adopted the Type-C connector; not only are the specifications of connectors unified, it can also support more devices.
2.Smart power management functions:
Power output can be adjusted according to the requirements of different devices to improve charging efficiency and prolong battery life.
3.Supports multiple power modes:
Able to support power modes including PPS, APDO and QC, and compatible with the quick charge needs of different devices.
What are the differences between PD/QC/PPS chargers?
When we mention USB-PD chargers, we have to mention another specification, QC (Quick Charge); QC is a technology from Qualcomm. Since about 30% of current smartphones use Qualcomm Snapdragon series chips, QC has high visibility. However, the devices supported by this technology are limited. Except for smartphones equipped with Qualcomm Snapdragon chips, only some of the other Samsung smartphones support QC.
In addition to QC, some of the chargers on the market also advertise that they support PPS. PPS (Programmable Power Supply) refers to "dynamic voltage". Simply put, PPS allows voltage output between the device and charger to be changed at any time through the PD protocol, allowing smartphones and other devices to adjust voltage and improve charging efficiency more effectively.
Compared to the two chargers mentioned above, PD chargers have high compatibility. Not only can they be used with smartphones, they can also be used with devices such as notebooks and tablet computers, as well as televisions. In addition, the cables of USB-PD are unified as Type-C. This way, most 3C products can use this charger. For example, Type-C has already replaced 3.5mm headphone jacks, traditional USB jacks, HDMI and DVI, etc. Its popularity and convenience are self-evident.
PD/QC/PPS Comparison Table
Technical Specifications
USB-PD
PPS
QC
Name
Power Delivery
Programmable Power Supply
Quick Charge
Developer
USB Implementers Forum
Attached to PD 3.0 charging standards
Qualcomm
Latest Version
3.0
PPS
QC 4+
Output
20V/5A
3.3~11V/50mA
3.6-20V/3A
4.7-5.6A
Power
10~100W
27W
27W
Features
1. Unified specification to Type-C connector
2. Able to support multiple devices such as mobile phones, notebooks, tablet computers and cameras simultaneously
3. It is the quick charge standard of iPhone
1. Current and voltage can be adjusted according to devices such as mobile phones and tablets to ensure better charging efficiency
2. Reduced heating from power supply
1. Smart heat dissipation
2. Dual channel charging
3. The latest version supports the PD protocol
FSP USB Type-C PD Charger Recommendation
After reading the introductions above, we believe you now have a basic understanding on the evolution and specifications of charging technology. The following are a few USB Type-C PD chargers that we recommend to you:
1. FSP FSP045-A1UP3: This product uses the USB-PD protocol and supports many types of products including tablets, notebook computers, mobile phones, the Switch game console, etc. Even though this product only supports 45-watt output, its greatest advantage is that it is easy to carry. It mainly adopted the U.S. standard foldable plug. Not only can it be conveniently folded and placed in backpacks, there is also no need to worry that it will leave scratches on other objects carried together.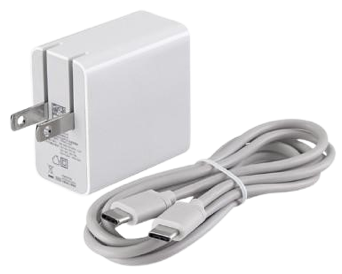 ▲FSP045-A1UP3(Product link)
2. FSP FSP140-A1BR3: This product is different from the previous one in that it is not a two-sided Type-C connector However, it also supports many types of electronic products including notebook computers, tablets, mobile phones, the Switch game console, etc. At a glance, it does not seem to be as convenient to carry as the previous product, and its cable seems different too. However, it supports a maximum of 140-watt output. High wattage means faster charging speeds. Therefore, it is undoubtedly the best choice for consumers who often need quick charge.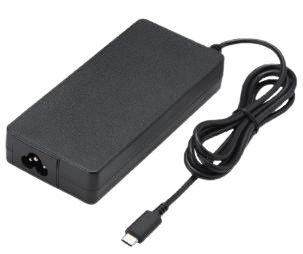 ▲FSP140-A1BR3
3. FSP FSP065-D3MR3: The final product that we recommend to you is this non-modular charger. Its maximum output is 65 watts, and it also supports electronic products including notebook computers, tablets, mobile phones, etc. This product seems to be somewhere between the previous two products. However, its greatest advantage is its AC adapter with an interchangeable head. Its dimensions are 76.0 x 43.6 x 40.0mm, which makes it quite a suitable product for consumers who need to export their products to different countries, or consumers who often need to travel for business.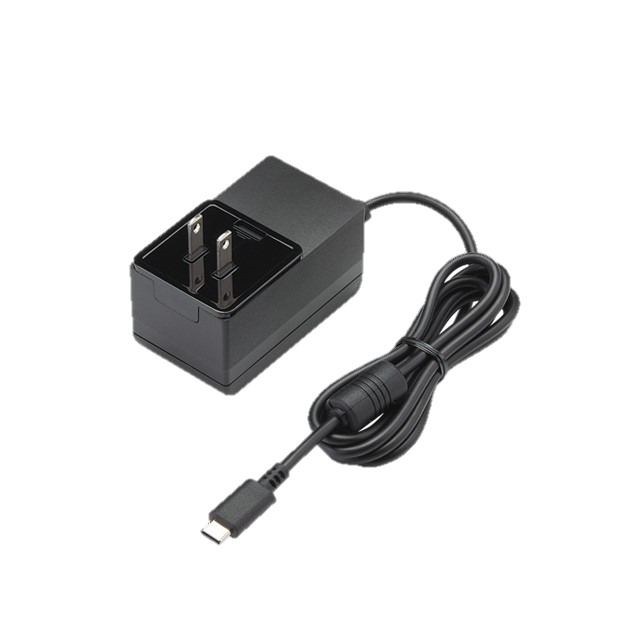 ▲FSP065-D3MR3
About FSP
FSP Group is one of the global leading power supply manufacturer. Since 1993, FSP Group has followed the management conception "service, profession, and innovation" to fulfill its responsibilities as a green energy resolution supplier.