FSP – A Customized Brand for NUC Power Supplies
【Taipei, Apr. 21st, 2020】 - As people's taste for life improves, their requirements for hardware equipment is no longer just the aesthetics alone, but also its compactness; in many homes or personal working environments, heavy traditional computers are gradually being replaced by small NUCs (Next Unit of Computing). Intel recently launched a new generation of NUC's in which its hardware equipment such as the processors and graphics cards, etc. were upgraded significantly. However, despite being light and compact overall, there was still a need for high-density power with high wattage to be built in while still being small in size. In order to meet the restrictions of the usage environment, the system must also have great heat dissipation as well as low noise. Under the brand mission of pursuing top technology to connect with the future product of customers, the R&D team at FSP created the Flex ATX 500W 80PLUS platinum power supply for Intel. Not only does it have high wattage and high efficiency, its noise is also less than 40dB(Note 1) while outputting at full load. Thus, we have successfully developed power specifications exclusively for the needs of partners.

The greatest feature of this 500 watt fully digital power supply (FSP500-30AS) is that users can monitor or adjust the output/input voltage, output/input current, total output power, and fan speed of the power supply itself through the PMBus firmware program; users can even fine-tune the protection configurations of the power, such as the triggering point for overvoltage protection (OVP) and overcurrent protection (OCP). There are also three sets of outputs 12V/+3.3V/+5Vsb built-in, able to meet the flexible needs of high-end gaming equipment or workstation users.

FSP has always been the most trusted power supplier of ICT manufacturers because it has rich R&D resources, provides professional customized services, and has the ability to integrate hardware and firmware. This is why it has been strategic partners with Intel since 1997 and developed power products with the latest specifications together. FSP released the world's first 65W external power supply designed specifically for NUC in 2016; and in 2020, it tailor-made a fully digital power supply used in high-end NUC's for Intel. FSP is a design expert for NUC-specific power supplies; its current products include 65-230 watt external power supplies, 500 watt Flex ATX power supplies, and 650 watt SFX power supplies, etc. NUC manufacturers can purchase suitable power supplies based on system needs, and you are also welcome to contact the business managers at FSP to provide customized services tailored for you.
Note 1: 40dB is about the same frequency as whispers inside a library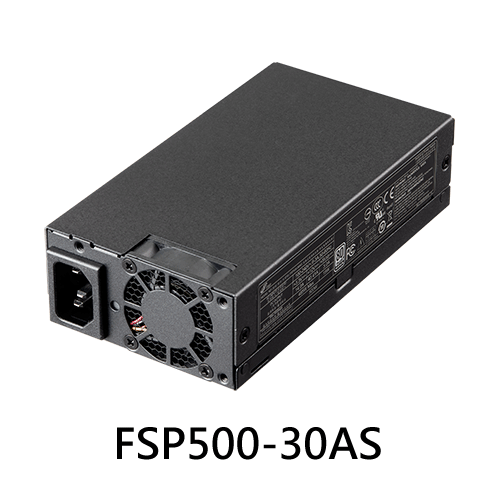 For more FSP product information, please visit:
Official website: www.fsp-group.com
FSP-branded products website: www.FSPLifestyle.com
Facebook: www.facebook.com/FSP.global
LinkedIn: www.linkedin.com/company/fsp-technology-inc.
YouTube: www.youtube.com/user/PowerNeverEnds